March 16, 2020
UUP, SUNY agree on statewide telecommuting pilot program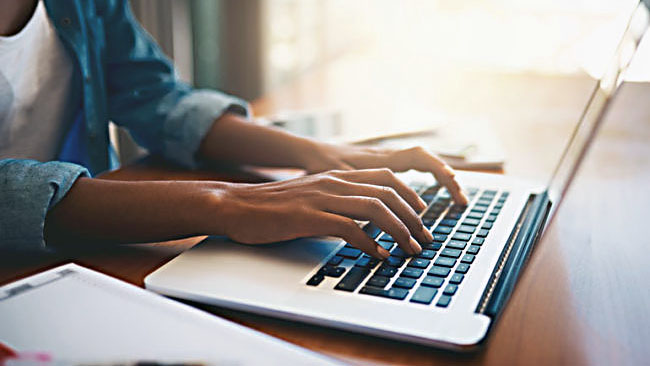 UUP has reached an historic agreement with the State of New York to allow employees to telecommute from alternate work locations. The agreement is a two-month state-wide pilot which allows UUP-represented employees to telecommute if operationally feasible.
The agreement provides that, where it is operationally feasible, telecommuting requests should be granted to the greatest extent possible. This program is an attempt to strike a balance between protecting our members health and safety and reduce the spread of COVID-19 and ensuring that the essential work that is performed on SUNY campuses continues to the extent practicable.
Employees interested in telecommuting will be required to submit a telecommuting application to their supervisor. The agreement includes tight time frames for review and approval of the request and a limited appeal process if the request is denied. Training will be required to assure that telecommuters are aware of the terms of and work rules applicable to telecommuting.
Telecommuting employees will be subject to a work plan which will define the telecommuting schedule and the work to be performed while telecommuting. SUNY cannot provide computer or office equipment or provide reimbursement for costs of internet access to employees interested in telecommuting but can provide necessary office supplies.
The agreement provides for the possibility that telecommuting may be mandated. However, it will not be mandated if the employee does not have the necessary computer equipment or internet access to work from the telecommuting work location.
The State and SUNY have historically resisted UUP efforts to negotiate a statewide telecommuting agreement that provides employees across the system the opportunity to telecommute. The State's need to respond to the current pandemic has provided us with an opportunity to help protect our members' health and possibly to establish that telecommuting, where operationally feasible, can work.
If you are interested in telecommuting you should contact your supervisor or campus HR department for additional information. If you have questions beyond that please contact your local UUP Chapter office for assistance. If you are unable to reach that office, submit your question via https://uupinfo.org/resources/covid19/ and we will route it to the appropriate person.
.
Follow us on Social Media!