Historical Overview of UUP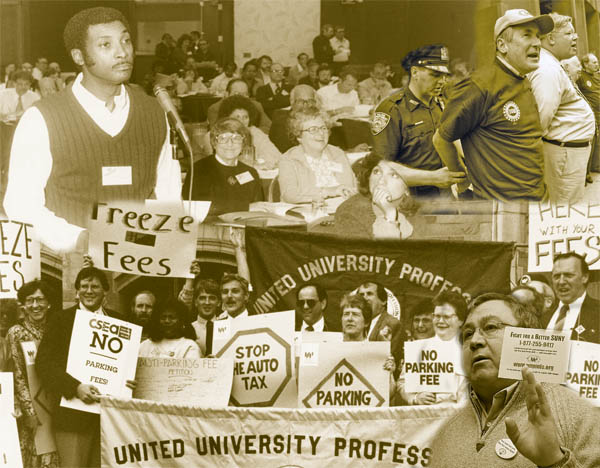 United University Professions is the largest higher education union in the U.S. When it was formed in 1973, UUP represented 3,500 members. The union has grown in numbers and in influence since then; UUP represents more than 42,000 members on 29 state-operated SUNY campuses and System Administration.
Throughout its history, UUP has acted in the best interests of its members, and those efforts have benefited thousands of UUPers, the SUNY community and the entire state of New York.
UUP would not be what it is today without the commitment and enthusiasm of its leaders and members who spur the union toward greater achievements.
In the UUP History section you will find:
UUP Administrative History: A summary of UUP, from inception to the present.
UUP At a Glance:
Milestones in UUP's history, by year, from 1967 to the present.
Executive Board Timeline: A timeline of statewide UUP officers and Executive Board members, according to official Delegate Assembly minutes, as compiled by UUP secretaries Tom Corigliano and Eileen Landy.
UUP Anniversary Booklets: Compilations of UUP challenges and accomplishments, in words and photos, of the union's 20th, 25th, 30th, 35th and 40th anniversaries.
Photos by the Decade: A sampling of photographs of UUP officers, members and activities that have defined UUP, by the decade, including ready-to-print black-and-white and four-color photo collages.