April 24, 2020
Helping nursing students help each other in the field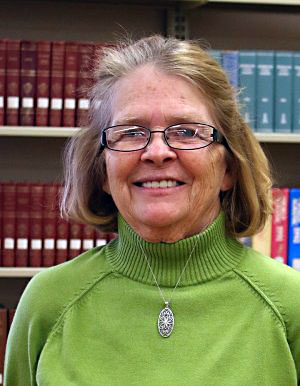 Linda Panter's nursing students had just started their final class in their baccalaureate nursing degree program when the coronavirus pandemic began in the United States.
The students have already earned their associate degrees in nursing, and are continuing with their education to also obtain their bachelor of science degrees in nursing. All are now working as registered professional nurses as they complete their coursework.
But while the possibility of a global pandemic of a previously unknown disease was understood in the medical profession, few practitioners ever expected to it happen with such speed and devastation.
A way to connect
Panter, a longtime UUP member, professor emeritus of nursing at SUNY Alfred and her chapter's vice president for academics, wanted to help her students find a way to support each other. So, she set up a discussion board through her students' final course, which is an overview of professional practices in nursing, and invited them to exchange ideas, experiences and concerns.
The results have been both gratifying and illuminating. One student, for example, has volunteered to work with COVID-19 patients, out of a feeling that she would get excellent training doing so.
"They're helping each other survive in the professional setting, but helping each other as classmates," Panter said. "I'm pretty impressed with their insight."
Insights into a pandemic
One student, who gave permission for his comments to be shared, said the support with classmates has been extremely helpful. His written description of the benefits he's gained from the discussion board echoes the comments he's shared with his classmates.
"Nurses are being uprooted and forced to float to other units due to the high acuity of patients and dire short staffing situations that many large and small hospitals are facing," he wrote. "However, through all of the doom and gloom, many of us nurses have formed bonds with our staff tighter and closer than ever before … We are the frontline defense. We see the death and sickness that the general public typically does not see or is not aware of. Having a discussion board where we can talk and vent our feelings has helped all of us express our emotions in a safe area where we all understand what each of us are going through. We talk to each other and encourage each other that there IS light at the end of this tunnel and there will be an end to this someday."
Practical tips from a lifetime of experience
Panter, who began practicing as a nurse at age 19, has weighed in on the discussion board with occasional advice and reassurance.
For example, she was able to quell students' fears about reusing an N95 mask, which is considered better protection than a surgical mask, but which is in extremely short supply in most hospitals. Many health care workers are sterilizing and reusing their precious N95 masks. Panter told her students that she has sterilized and reused her N95 mask, and that they should be fine doing so.
"I have to give them a lot of credit," she said. "They're taking on a heavy caseload, they're dealing with COVID. They are doing an amazing job, and they are managing it very well."
Follow us on Social Media!