August 20, 2020
UUP joins coalition rally to call for climate justice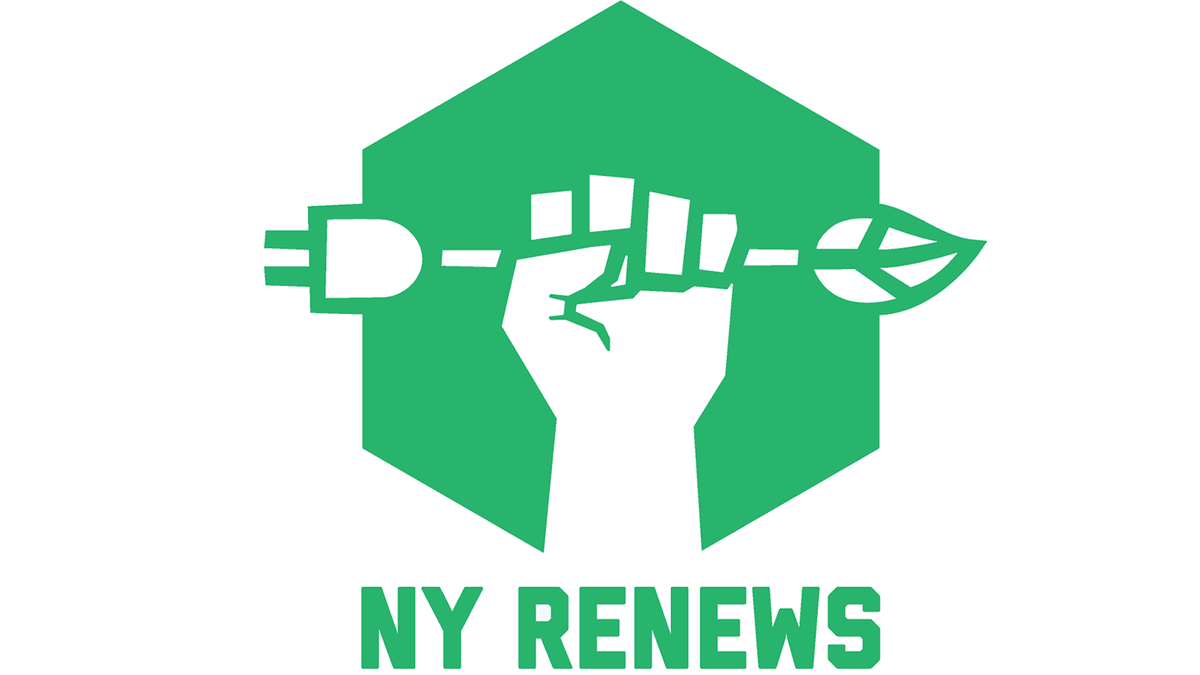 A global pandemic that has hit the United States harder than almost any place in the world, coupled with a recession that has highlighted this country's economic and racial inequalities, have made 2020 a prime year to call for climate justice.
UUP President Fred Kowal joined dozens of labor leaders and climate activists Aug. 19 to do just that during a virtual rally hosted by NY Renews, as the coalition of more than 200 environmental and labor groups launched its Climate, Jobs, and Justice Recovery campaign.
The rally drew more than 600 people and featured video messages of solidarity from several well-known activists, including the environmental journalist and author Bill McKibben and actress Jane Fonda. A large number of UUP members also signed into the rally and greeted fellow attendees with messages of support.
Kowal speaks
Kowal, one of the rally's featured speakers, quoted President John F. Kennedy in asking, "If not us, who? If not now, when?" as he called on coalition members to unite against the "two scourges": the pandemic and the accompanying economic meltdown. Both, he said, are "endemic to the capitalist system."
Kowal also drew on the Iroquois philosophy known as the "Seven Generations" concept, which states that decisions made now should take into consideration their effect on the welfare of descendants and the sustainability of the Earth seven generations into the future.
"All that we're seeing today, and all that we're fighting for, is with that future in our minds and our spirits," Kowal said. "The members of UUP, including the 13,000 members who work in our SUNY hospitals, are working for this future."
A landmark climate law
The rally celebrated the one-year anniversary of the landmark Climate Leadership and Community Protection Act, which Gov. Andrew Cuomo signed into law last summer and which sets ambitious new standards for the reduction of carbon emissions in the state. Now, with the year-long campaign launched by the rally, NY Renews is pressing for legislation that would fund the law through applying special charges to corporate polluters. Read more about NY Renews HERE.
UUP was a founding member of NY Renews when it formed five years ago. The coalition worked hard to secure the passage of the Climate Leadership and Community Protection Act.
NY Renews' new campaign will focus on passage of a funding mechanism, either through the existing bill or as new legislation modeled on the same concept of polluter penalties.
Like many of the rally's speakers, Kowal struck a note of hope and energy, triggered by the very fact that the coalition has accomplished so much in such a short time.
"This is our future," he told the rally audience. "Our children are watching us. Our children will judge us. Let's get to work."
Racial justice and climate reparations
In a virtual press conference after the rally, Kowal made the argument that environmental justice is also tied to this summer's national call for racial justice, which has been marked by protests and was prompted by generations of killings of unarmed Black men and women, often by law enforcement. The coronavirus pandemic has killed and disproportionally sickened low-income Americans, who are more likely to live in areas with toxic pollutants and poor air quality and are more likely to have health issues such as diabetes and respiratory problems linked to poverty and pollution.
"It's economics 101," Kowal said. "Costs have been borne by those least able to pay. Therefore, fixing costs to polluters not only makes economic sense, but it is a form of reparations."
NY25
UUP has also put forth its own environmental policy, which the union has designed as a cooperative proposal with SUNY that would draw on the University's research capabilities and considerable land holdings for opportunities to reduce SUNY's carbon footprint. The union's NY25 proposal would focus on the creation of renewable energy sources to power SUNY campuses, the reduction of carbon emissions, and the development of green technology jobs programs.
Read about the NY 25 proposal HERE.
Follow us on Social Media!