October 21, 2021
UUP, SUNY, state agree on overtime pay for hospitals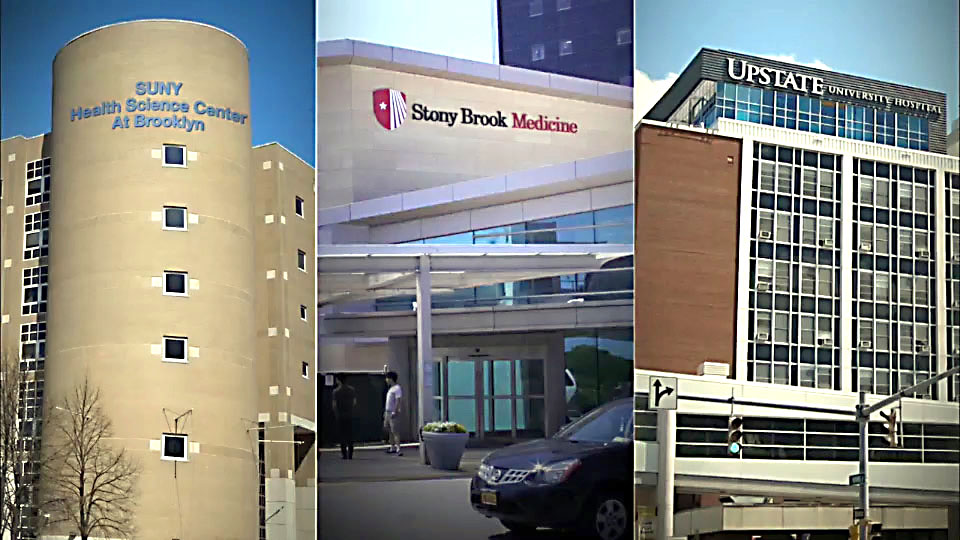 UUP has reached agreement with the state and SUNY on a pilot program for overtime pay for UUP members at SUNY-operated hospitals in Brooklyn, Stony Brook and Syracuse.
Under the Memorandum of Agreement, eligible members at the University Hospital at Brooklyn, Stony Brook University Hospital, the Long Island State Veterans Home and Upstate University Hospital will receive an overtime rate of up to 2.5 times their rate of regular pay.
Click HERE to download the MOA.
UUP President Fred Kowal worked closely with the chapter presidents at the three hospitals to finalize the agreement after weeks of tense talks between UUP, SUNY and the state.
"The hard-working, dedicated heroes at our hospitals deserve this," Kowal said. "They've put their lives on the line every day during the pandemic. Securing this was challenging, frustrating and maddening at times. But we got it for our members and we're proud of that."
Chapter presidents at the three hospitals said the overtime program will help boost sagging morale among eligible employees, who are stressed, tired and overworked due in large part to the pandemic. Staff shortages, exacerbated by COVID-related retirements and the state's vaccination mandate, have forced hospital staff to work more and longer hours to provide necessary patient care.
"It's huge," said Stony Brook HSC Chapter President Bruce Kube. "We have a ton of clinical departments that are chronically short-staffed and the staff that's there is getting burned out. To be able to offer our health care heroes a little something extra really goes a long way. Having this agreement is a game-changer."
"This is fantastic," said Downstate Chapter President Rowena Blackman-Stroud. "Our members risked their lives and the lives of their families to care for COVID patients, and this is a small but welcome measure that will be well received by those are eligible to receive overtime pay. They worked so hard during the pandemic and this agreement is certainly deserved."
Upstate Medical University Chapter President Rich Veenstra said the agreement will have an "immediate impact" at Upstate.
"Overtime pay is already being paid out to respiratory therapists and clinical laboratory technologists, only two of many examples, have been required to work long hours to cover staffing shortages on nights and weekends," he said. "This agreement will not only compensate them for their extraordinary efforts, but will help recruit additional staff to participate in working those off-shift hours and alleviate some of the burden they've had to bear throughout this pandemic."
The agreement is for non-exempt/overtime-eligible employees in identified titles that are engaged in providing health care services and who work more than 40 hours in a work week. The MOA is retroactive to Oct. 14 and is set to end Jan. 30, 2022—unless all parties decide to extend it.
Details of the agreement are in the MOA, which can be downloaded by clicking HERE.

Follow us on Social Media!