December 14, 2021
UUP cheers new Buffalo Starbucks union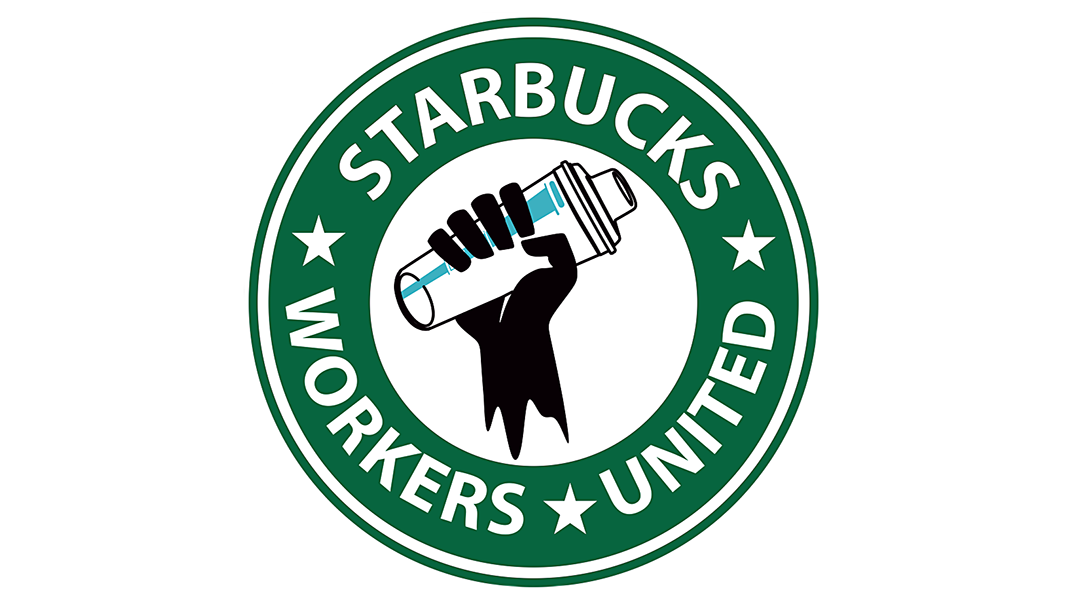 Nineteen workers at a Starbucks in Buffalo made history Dec. 9 when they voted to unionize, creating the first-ever Starbucks union.
The National Labor Relations Board counted the ballots in union votes at three Buffalo-area Starbucks shops and released the results Dec. 9. Employees at the Elmwood Avenue store voted 19-8 to form Starbucks Workers United, an affiliate of the Service Employees International Union.
UUP President Fred Kowal, who was at SUNY Buffalo State College that day for a UUP press conference on its NY HEALS legislative agenda, sent his heartfelt congratulations to the employees at the Starbucks shop, set in the heart of Buffalo's eclectic Elmwood Village neighborhood.
"Welcome to the world of unionism and organized labor!" Kowal said. "These courageous employees struck a blow for workers in their shop and at Starbucks across the country by standing up and speaking out for their rights as workers. This is a huge win for labor. We are proud of them, and prouder still to consider them part of our broad union family."
Workers at a Starbucks in Cheektowaga voted 15-9 to unionize, but the workers are challenging some of the ballots, leaving that election unresolved. Employees at a Starbucks in Hamburg rejected unionization.
Starbucks operates 8,953 stores in the United States and has long touted itself as a progressive and responsive employer. Evidently, some of its employees disagree with that assessment.
"This is a historic moment in time," said Michelle Eisen, a barista and 11-year partner at the Elmwood store, in a Dec. 9 Workers United statement. "With a union, we now have the ability to negotiate a contract that holds Starbucks accountable to be the company we know it can be, and gives us a real voice in our workplace."
A pair of Democratic luminaries, senators Bernie Sanders and Elizabeth Warren, applauded the Starbucks workers for their historic vote.
"Congratulations to @SBWorkersUnited for becoming the first Starbucks workers in the U.S. to unionize!" she wrote on Twitter. "When workers fight, workers win."
Sanders hosted a Dec. 6 "Solidarity Brewing" livestream town hall session with Starbucks Workers United members. He tweeted his congratulations after the vote.
"Congratulations to @SBWorkersUnited on the HISTORIC achievement of organizing the first-ever union at a company-owned Starbucks in the U.S. The company should stop pouring money into the fight against the union and negotiate a fair contract now."
With the voting over, the fledging Starbucks union will soon begin the difficult task of negotiating its first contract with the company that owns one of the country's largest coffee shop chains.
In the meantime, the union is asking Starbucks to sign its "Starbucks Agreement for Equity & Sustainability." The agreement asserts that Starbucks will recognize Starbucks Workers United, will bargain in good faith with the union and will refrain from interfering in future union efforts.
Read more about the new union at Starbucks Here
Follow us on Social Media!