September 28, 2022
UUP adds PSLF clinics to help UUP members qualify for student debt forgiveness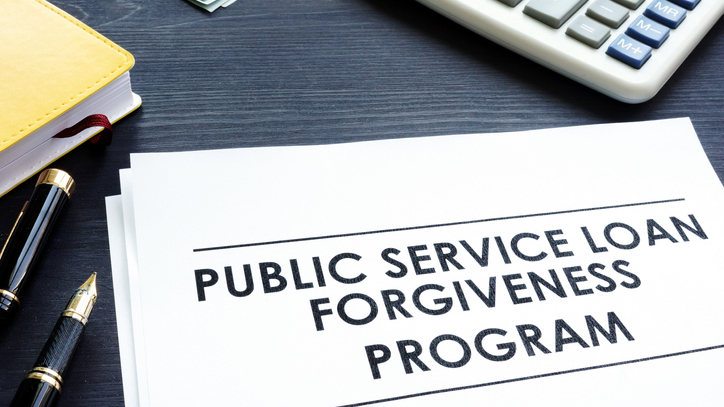 UUP has added 11 more UUP-run virtual student debt clinics to help UUP members with federal student loans qualify for the federal Public Service Loan Forgiveness program.
Under a limited PSLF waiver, members have until Oct. 31 to have past payments toward their student loans count toward PSLF—even if they made those payments before they registered for the loan forgiveness program.
Under PSLF, borrowers who work in nonprofit or government jobs and make 120 eligible payments can get their remaining federal student loans forgiven, tax free. All job titles in UUP's bargaining unit are eligible for PSLF.
UUP statewide Secretary-Treasurer Jeri O'Bryan-Losee, who runs the clinics, added the new debt clinic dates so as many members as possible can attend and learn how to get their debt forgiven under PSLF. UUP usually runs two clinics per month.
In the clinics, participants will learn about PSLF eligibility, how they can sign up for PSLF and what they will need to do to get past student loans payments to count under the Oct. 31 waiver.
The student debt clinics are open to UUP members and their families and friends. If you're not a UUP and you'd like to become one, simply click HERE to sign up.
The additional clinics are below. You can register for any of the clinics HERE.
Clinics will be offered:
Sept. 28: 11:30 a.m. – 1 p.m.
Sept. 28: 4 p.m. – 5:30 p.m.
Sept. 30: 11 a.m. – 12:30 p.m.
Oct. 3: 1 p.m. – 2:30 p.m.
Oct. 11: 1 p.m. – 2:30 p.m.
Oct. 12: 5 p.m. – 6:30 p.m.
Oct. 15: 2 p.m. – 3:30 p.m.
Oct. 17: 11 a.m. – 12:30 p.m.
Oct. 17: 5 p.m. – 6:30 p.m.
Oct. 18: 8:30 a.m. – 10 a.m.
Oct. 21: 2 p.m. – 3:30 p.m.
Oct. 22: 9 a.m. – 10:30 a.m.
Oct. 26: 11:30 a.m. – 1 p.m.
Follow us on Social Media!