February 7, 2023
UUP, affiliates to state: Increase public higher ed funding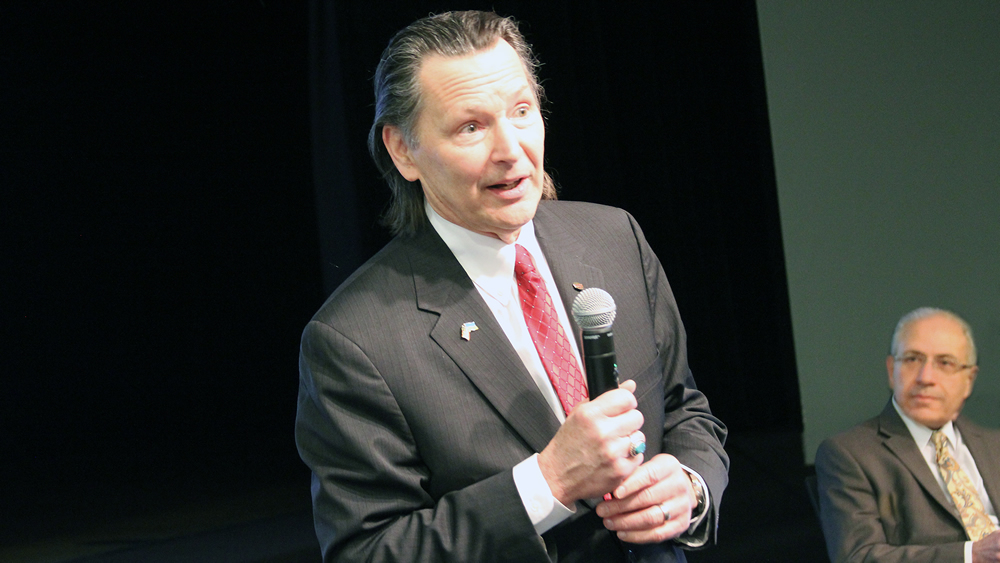 With state budget advocacy just beginning, UUP joined its higher education labor affiliates Feb. 7 with an urgent message to lawmakers: Build on last year's budget momentum by increasing funding for public colleges, universities and teaching hospitals.
"Funding the campuses upstate is crucial, because that's the only way we will avoid a recession," said UUP President Fred Kowal, one of several speakers at the Higher Education Legislative Summit in Albany, which drew more than 150 people, including education unionists and several dozen state lawmakers. "The financial concerns are extreme; the state has the resources. We need more funding, desperately."
Kowal and other higher ed advocates spent the preceding day meeting with legislative leaders to press their case for more funding, following the recent release of Gov. Kathy Hochul's Executive Budget proposal. That proposal would essentially provide flat operating funding for SUNY's comprehensive and technical four-year campuses.
And it provides no funding to the three SUNY teaching hospitals, outside of a small state matching fund for some federal money the hospitals will receive.
"They have heard our message," said Kowal, who took part in additional legislative meetings after the Feb. 7 summit. "It's been the same message for years."
James Davis, president of the Professional Staff Congress/CUNY, reinforced Kowal's message of urgent need.
"The CUNY system has really not recovered from the Great Recession, and probably not from the fiscal crisis of the '70s," he said.
The proven record of public higher ed
The legislative summit promoted the New Deal for Higher Education in New York, a plan put forth by NYSUT, UUP, the PSC and the SUNY community colleges. It seeks a $4.7 billion investment in operating funds for public higher education, including the SUNY hospitals; dollars for student support services; and funds to shore up financial aid services and to increase access for low-income students.
The summit is just one of several events in coming weeks where the unions and students will draw attention to years of flat or reduced funding to public higher education. That decade-plus of underfunding has coincided with New York's investment of billions of dollars in heavily touted—but mostly underperforming—economic development projects. As Kowal, Davis and other speakers noted, it would be simpler and smarter to invest in public higher education, which has a proven record of creating jobs and producing productive graduates who stay in the state.
UUP welcomes members who want to be involved in advocating for better funding for their campuses. Members can check with chapter leaders for opportunities to meet with legislative staff in lawmakers' district offices, and they will also see upcoming events announced on the UUP website, HERE. To find out how to contact your chapter office, go HERE.

Follow us on Social Media!