August 25, 2023
Canton member takes Capacity Building training to next level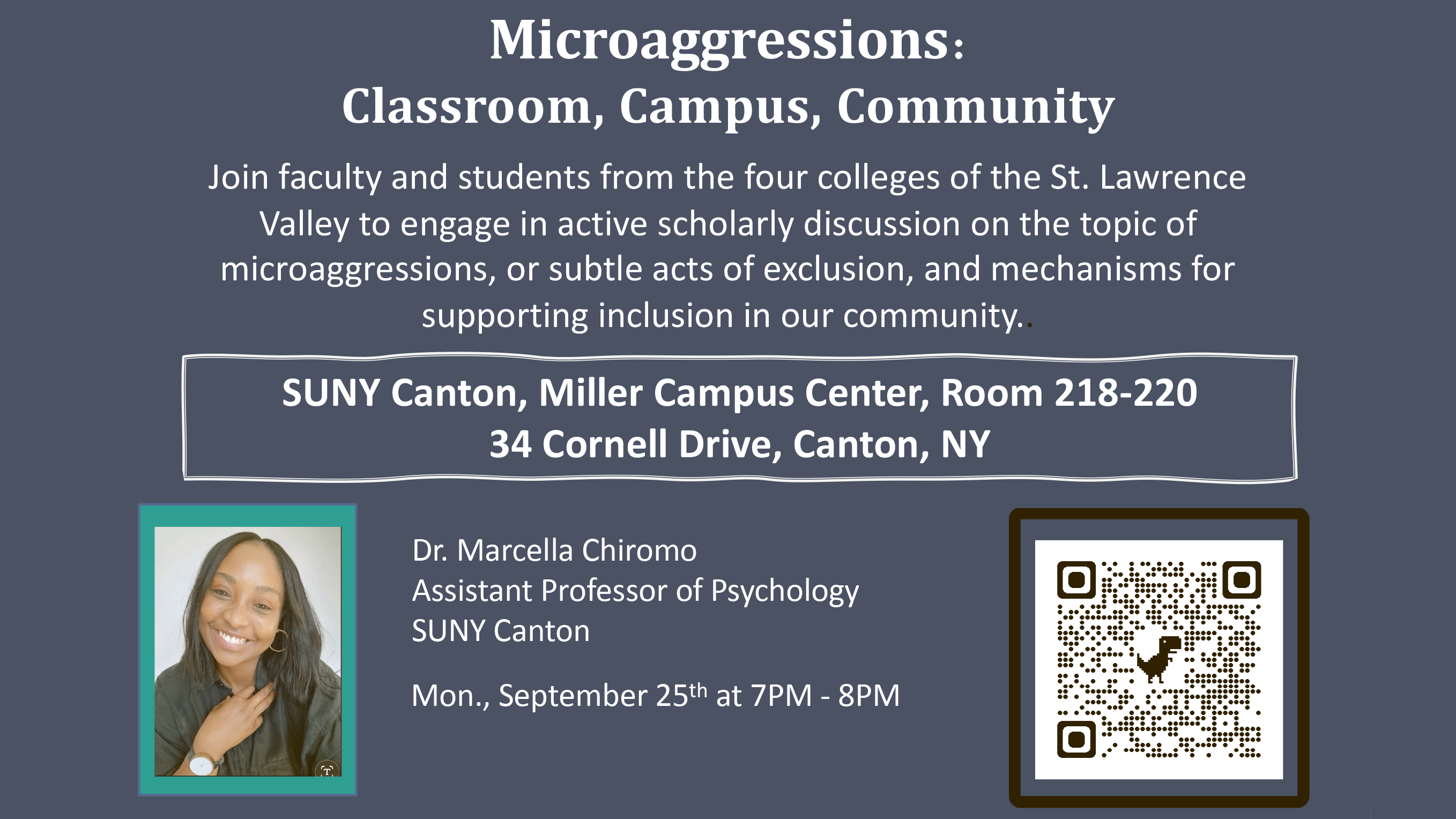 Last November, UUP put out the call for members interested in joining the union's UUP Diversity Equity and Inclusion Capacity Building Team, a new initiative to focus on building diversity, equity and inclusion on SUNY campuses across the state.
Christina Leshko, a Canton Chapter member and Capacity Building team member, answered that call. Now, she's taking what she's learned back to her campus to help her colleagues and students learn more about the importance of DEI and how they can create a more inclusive community at SUNY Canton.
Leshko is co-facilitator of a fall series at SUNY Canton titled "Microaggressions: Classroom, Campus, Community." The series starts Sept. 25 with a conversation with Canton Chapter member Marcella Chiromo, an assistant Psychology professor at the college. It continues Oct. 26 with Canton Chapter member Daniel McLane, a Canton sociologist and social sciences lecturer.
It wraps up Nov. 29 with a discussion featuring Jennifer Ball, a professor and vice president of Diversity, Inclusion and Access at Clarkson University. Each seminar will be held in Room 218-220 in the Miller Campus Center at SUNY Canton. It is free to attend, but registration is required. The sessions will also be broadcast live via Zoom; you can opt in at the bottom of the registration page, HERE.
"Directly as a result of my participation in the UUP Capacity Building training, I applied for a small grant to host a series of faculty/student dialogues focused on microaggressions," she wrote in an email to statewide Vice President of Professionals Carolyn Kube, who helped create the Capacity Building team. "Our focus is on engaging students, but all are welcome!"
"It is really gratifying to see that our members who participated in the DEI Capacity Building team learned real skills and training in crucial DEI topics," said Kube. "That this training empowered them with the courage to use their skills to provide DEI training and events on their campus is wonderful."
Kube was instrumental in obtaining a $50,000 AFL-CIO Workforce Development Institute grant in 2022, which was used to contract with Tangible Development, an Albany County DEI consulting firm.
Working with Tangible, Kube and Capacity Building team members attended 14 two-hour virtual training sessions that started in November 2022 and ended in February.
For more information about UUP's DEI initiatives, contact Kube at ckube@uupinfo.org. Click HERE to register for any of the microaggressions seminars.
Follow us on Social Media!