January 16, 2020
Make your Voice heard! Take our Readership Feedback survey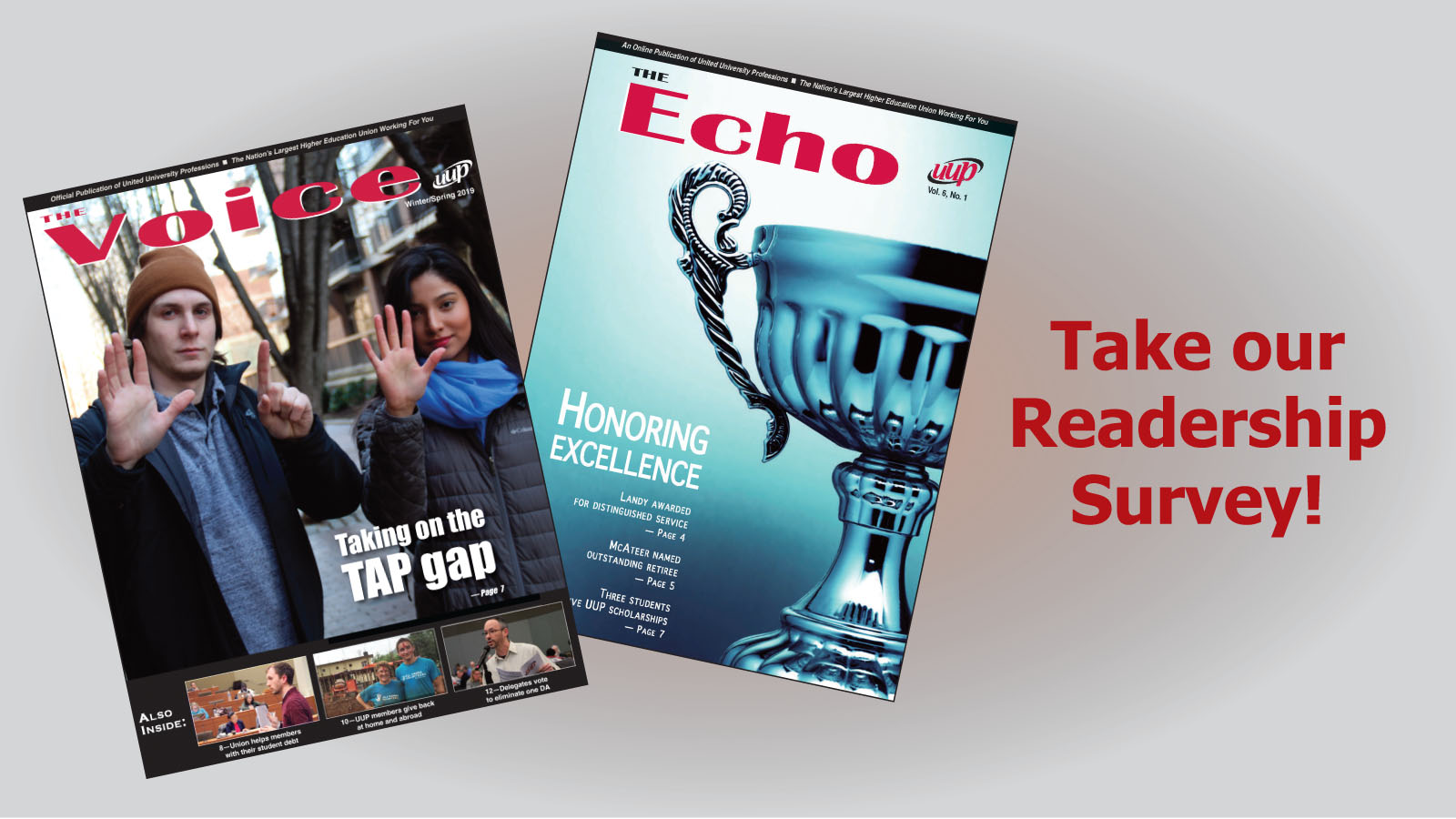 UUP, your union, is committed to keeping you in the know about news that's important - to you.
To accomplish that, UUP publishes two official membership magazines: The Voice and The Echo.
The Voice, UUP's award-winning print publication, is produced four times a year and is mailed to our 42,000 active members and retirees. The Echo is UUP's online-only membership magazine; it is issued seven times per year.
UUP wants to know what you think about The Voice and The Echo and the coverage our publications provide. Help us to serve you better by taking our readership survey.
CLICK HERE to take our short online survey. This is an anonymous survey; no personal information is necessary.
Even if you don't read The Voice or The Echo, or only read them periodically, please take a few minutes to complete our survey. Your input is invaluable and will help us provide you with publications that are worth reading.
If you prefer, you can submit a hard-copy version of the survey; CLICK HERE to print a copy of the survey. Please fill it out and mail it to United University Professions, P.O. Box 15143, Albany, N.Y. 12212, attn: Karen Mattison.
Thank you in advance for your input. And thank you for being a UUP member.
Follow us on Social Media!