May 2, 2020
Delhi residence life staff, students 'get through it together'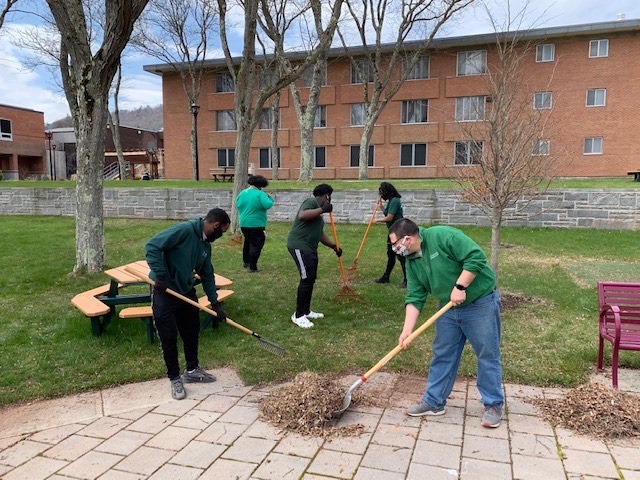 When a few dozen students are stranded on campus during a pandemic, what do you do? You stick by them, because that's what you signed up for.
"As a residence life professional, I am committed to taking care of the students the best I can," said Delhi Chapter member Jason Fishner, the college's director of residence life. By the end of April, there were about 40 students still on campus due to extenuating circumstances, such as international students with no way to travel home or those with personal situations who have permission to stay.
"The pandemic is a situation that we will get through by all working together and taking things day to day," he said.
Practicing social distancing is key. Fishner noted that the college is strictly adhering to mandates and recommendations from the Centers for Disease Control, the Governor's Office and the New York State Department of Health.
"Students have been advised and are reminded often of the social distancing rules and other preventive actions that can be taken to remain healthy," he said. "It is important for everyone to personally practice preventative actions and adhere to the guidelines to keep ourselves and others healthy."
Coming together, helping out
Social distancing doesn't mean the students can't—and shouldn't—interact.
In addition to staying connected by walking, hiking, exercising and socializing in small groups, Fishner said the students can take advantage of residence life programs that have been tailored to meet social distancing parameters.
"In lounges, you can still space students out to do arts and crafts or video game tournaments," he said.
The residence life staff and students are also using their time on campus to help the community.
As part of National Community Service Day, residence life staff and students raked and cleaned up around campus April 25.
"I could not get through this without my residence life team of professional and student staff," Fishner said. "Everyone is doing great pulling together at this time."
Follow us on Social Media!