July 14, 2021
Grace period extended for DCAA 2020 plan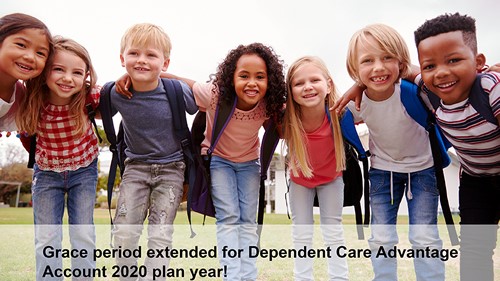 The grace period for the Dependent Care Advantage Account 2020 plan year has been extended—thanks in part to a push by UUP and other state employee unions.
Employees can submit claims for expenses incurred between Jan. 1, 2020 and Sept. 15, 2021 for reimbursement through their 2020 DCAA. The extended grace period will allow employees to tap unused balances in their 2020 DCAAs that would otherwise be forfeited at the end of a plan year.
The last day to submit DCAA claims is Sept. 30, 2021 for expenses incurred through September 15, 2021. The grace period extension only includes the DCAA; employees with a DCAA as of Dec. 31, 2020 qualify.
During an April meeting with GOER representatives, advocates from UUP and other state unions urged GOER to extend the grace period. Those efforts were successful.
Employees also can seek reimbursement for children who turned 13 during the 2020 plan year from their 2020 DCAA.
GOER has notified employees with a 2020 DCAA balance about the grace period extension. Employees with questions about the grace period extension can email GOER at fsa@goer.ny.gov or call WageWorks/Health Equity at 1-800-358-7202. Click Here for more information about the DCAA and to access the IRS guidelines of covered services.
Follow us on Social Media!