December 16, 2021
UUP, SUNY extend COVID testing agreement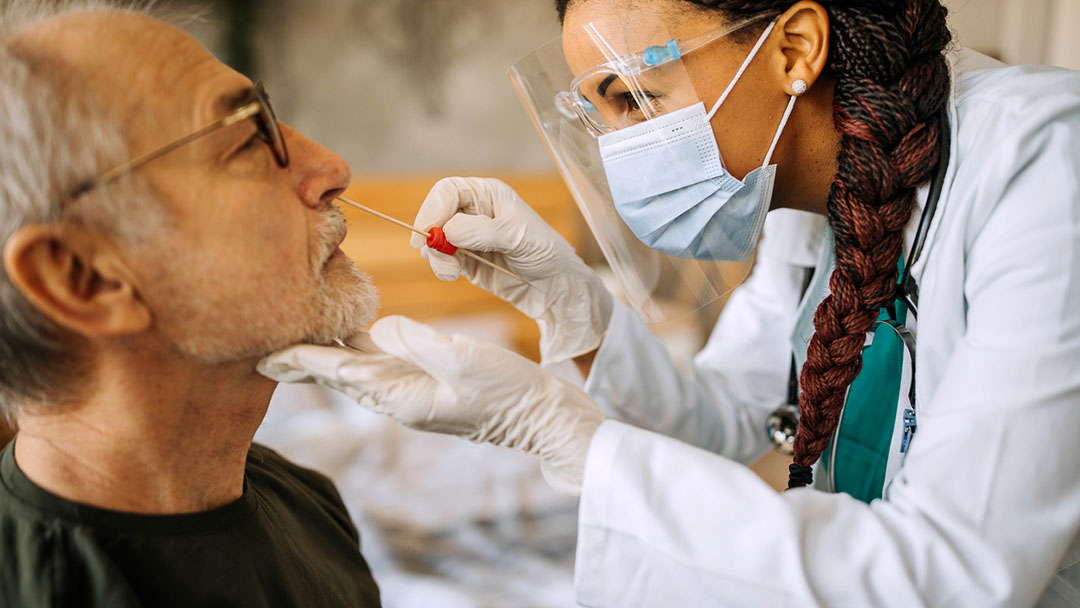 UUP's mandatory COVID testing agreement with SUNY has been extended through August 2022.
The agreement, signed Dec. 14 by UUP President Fred Kowal and SUNY's chancellor, mandates that unvaccinated SUNY employees be tested weekly for COVID-19. Fully vaccinated employees do not have to be tested weekly, although they may be subject to less frequent surveillance testing to provide samples as campuses monitor for breakthrough infections.
This is not a new agreement; it is an extension of the current agreement between UUP and SUNY, signed June 29.
"With the emergence of the Omicron variant and a marked increase in the number of COVID cases statewide, it is prudent and necessary to extend this important testing policy to keep our members, our students and our communities safe," said Kowal. "It also strikes an important balance between continuing frequent surveillance testing of unvaccinated employees to rapidly identify employees who are most likely to become infected with COVID, and relaxing the frequency of testing for fully vaccinated individuals.".
Under the agreement, employees would be tested during regular work hours and at no cost. Supervisors are not allowed to ask employees they supervise about their vaccination status, and vaccination information must be kept confidential to comply with the Americans with Disabilities Act.
This extension allows employees who are isolated or quarantined to work from home to the "extent possible," according to the agreement. If working remotely is not possible, employees, in most cases, will be permitted to stay home without charge to accruals.
"The key to keeping our campuses and our communities safe is getting vaccinated," Kowal said. "Everyone who can get vaccinated should get vaccinated. "The vaccines are free, safe and effective, and state law provides that employees must be provided with up to four hours paid leave per shot to be vaccinated on work time."
"I urge all UUP-represented employees who are not yet vaccinated to get vaccinated," he said. "If you're fully vaccinated, please get boosted as quickly as possible."
Follow us on Social Media!