May 1, 2023
UUP members elect chapters leaders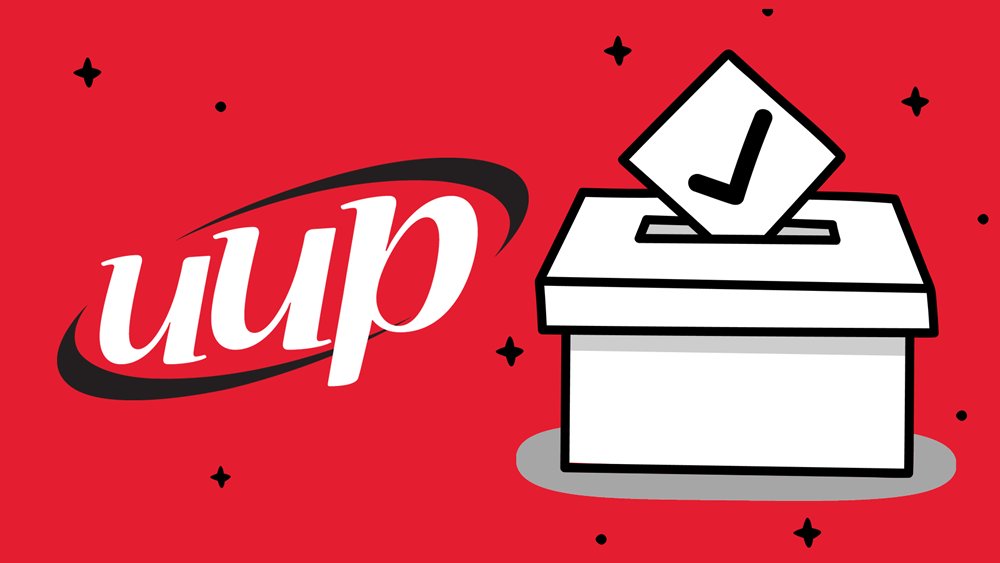 Ten UUP chapters across the state elected new presidents in the union's recently concluded chapter elections.
Members at the Albany, Alfred, Binghamton, Buffalo HSC, Farmingdale, Maritime, Old Westbury, Oswego, Polytechnic and Potsdam chapters elected new chapter presidents in the elections.
Ballots were mailed in March and were due back at UUP headquarters in Latham, Albany County, by April 21. The ballots were tabulated by the Constitution & Governance Committee and MK Election Services, a Connecticut-based company which administered the election.
At chapter elections, held every two years, members at each UUP chapter elect their chapter leaders. Besides chapter president, members voted for vice presidents for academics and professionals, treasurer, secretary and other leadership positions. New terms begin June 1.
You can see the results of the elections HERE.
You can see the results of UUP's affiliate delegates elections HERE. These are members who are elected as UUP delegates to NYSUT and AFT.
The following is the list of chapter presidents who were elected or reelected (current chapter president in parenthesis):
Albany: Paul Stasi (Aaron Major)
Alfred – William Schultze (Albert Bitterman)
Binghamton – Brendan McGovern (Alan Wang)
Brockport – Susan Orr
Buffalo Center – Ken Kern
Buffalo HSC – Tom Melendy (Phillip Glick)
Buffalo State – Fred Floss
Canton – Stephanie Petkovsek)
Cobleskill – Bill Tusang
Cortland – Jaclyn Pittsley
Downstate – Redetha Abrahams-Nichols
Delhi – Kelly Keck
ESC – Pamela Malone
ESF – Matt Smith
Farmingdale - Yolanda Drakkir (Harry Espaillat)
Fredonia – Chris Taverna
Geneseo – Alan Witt
Maritime – Roland Aragon (Barbara Warkentine)
Morrisville – Steve Hinkle
New Paltz – Beth Wilson
Old Westbury – Peter Ikeler (Martha Livingston)
Oneonta – Robert Compton
Optometry – Kim Oliver
Oswego – Frank Byrne (Steve Abraham)
Plattsburgh – Michelle Toth
Polytechnic – Kathleen Rourke (Maarten Heyboer)
Potsdam - Kevin Smith (David Reeder)
Purchase - Joseph Germani
Stony Brook – Andrew Solar-Greco
Stony Brook HSC – Bruce Kube
System admin – Mike Walker
UMU – Rich Veenstra
Follow us on Social Media!